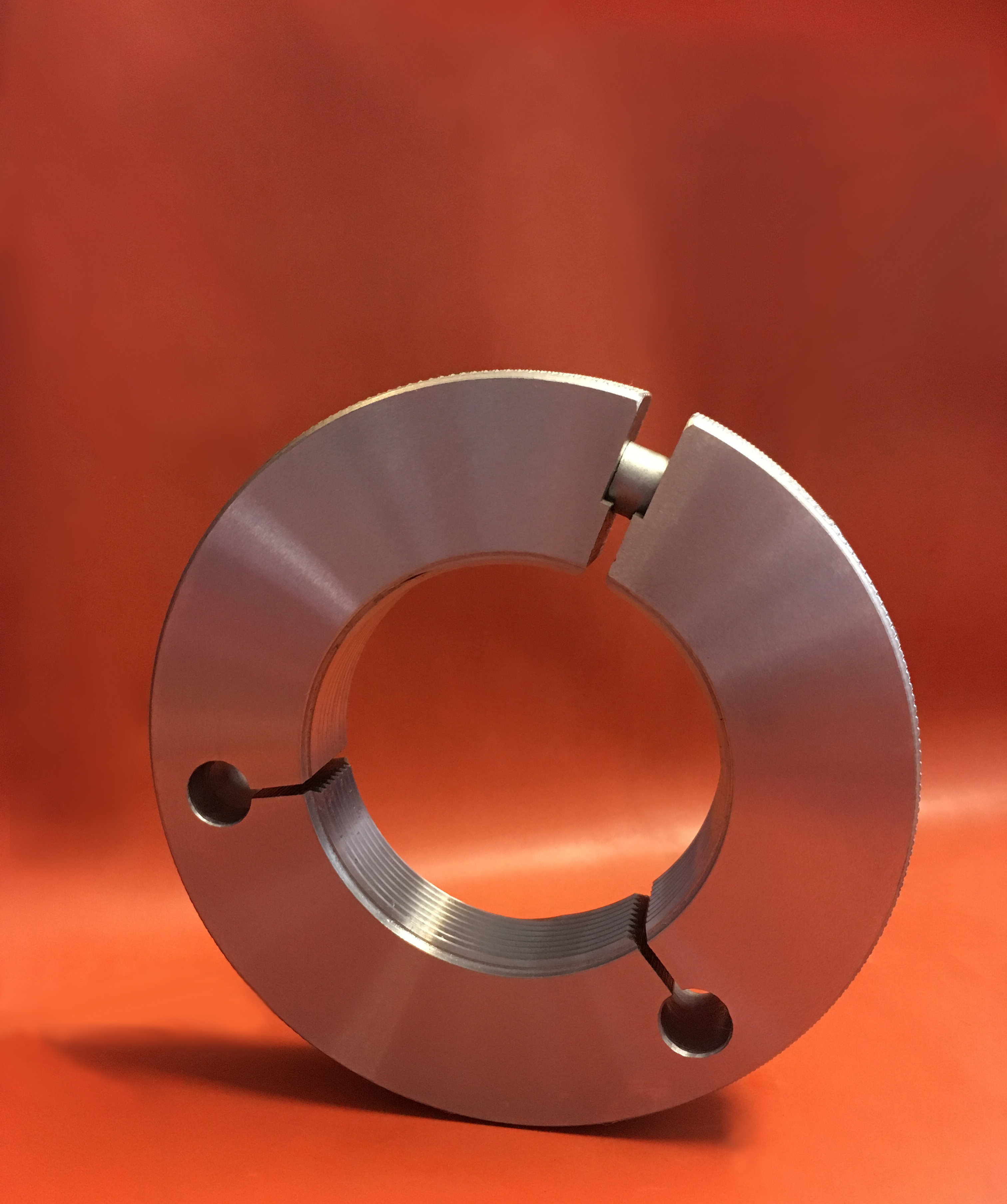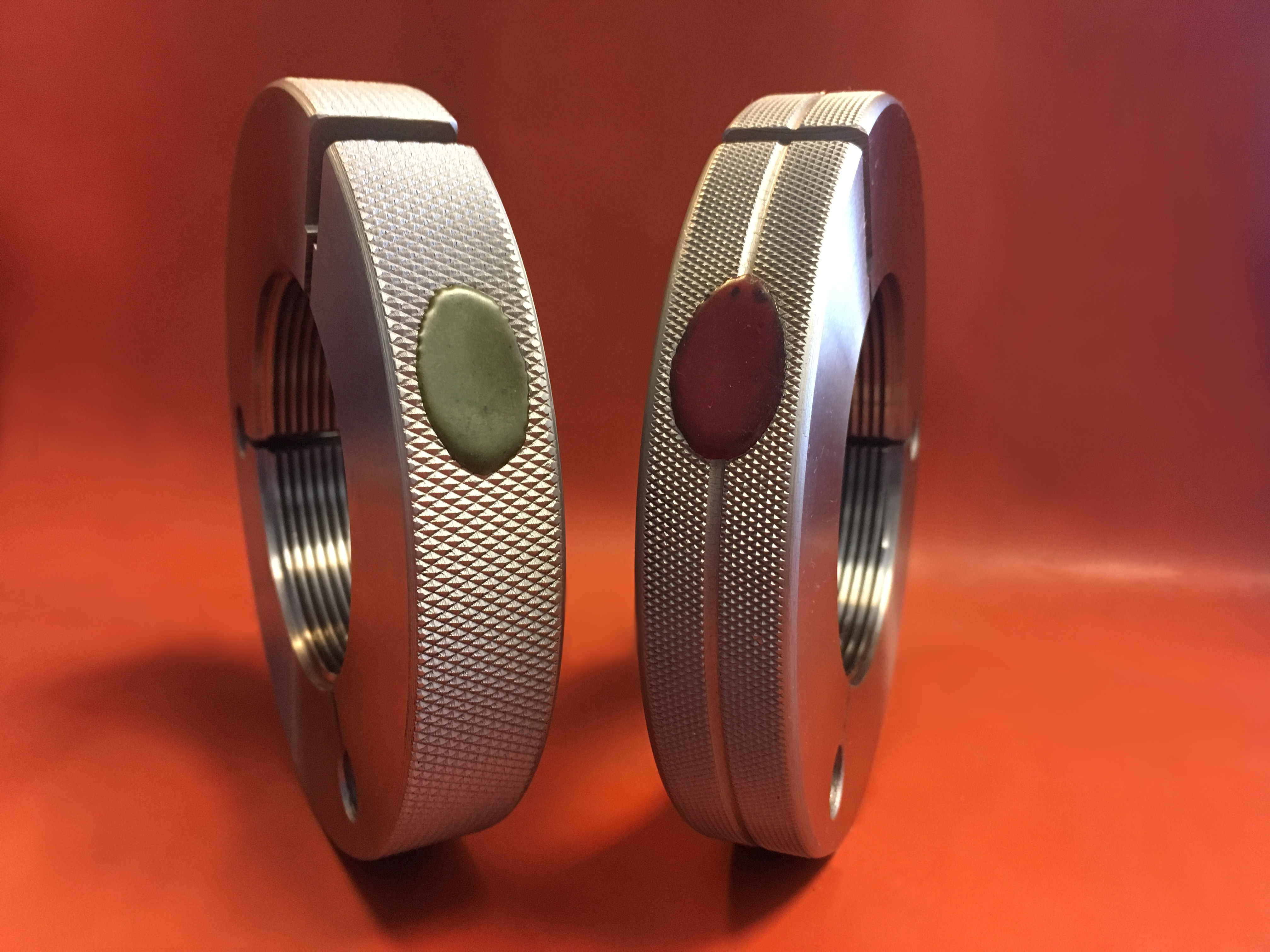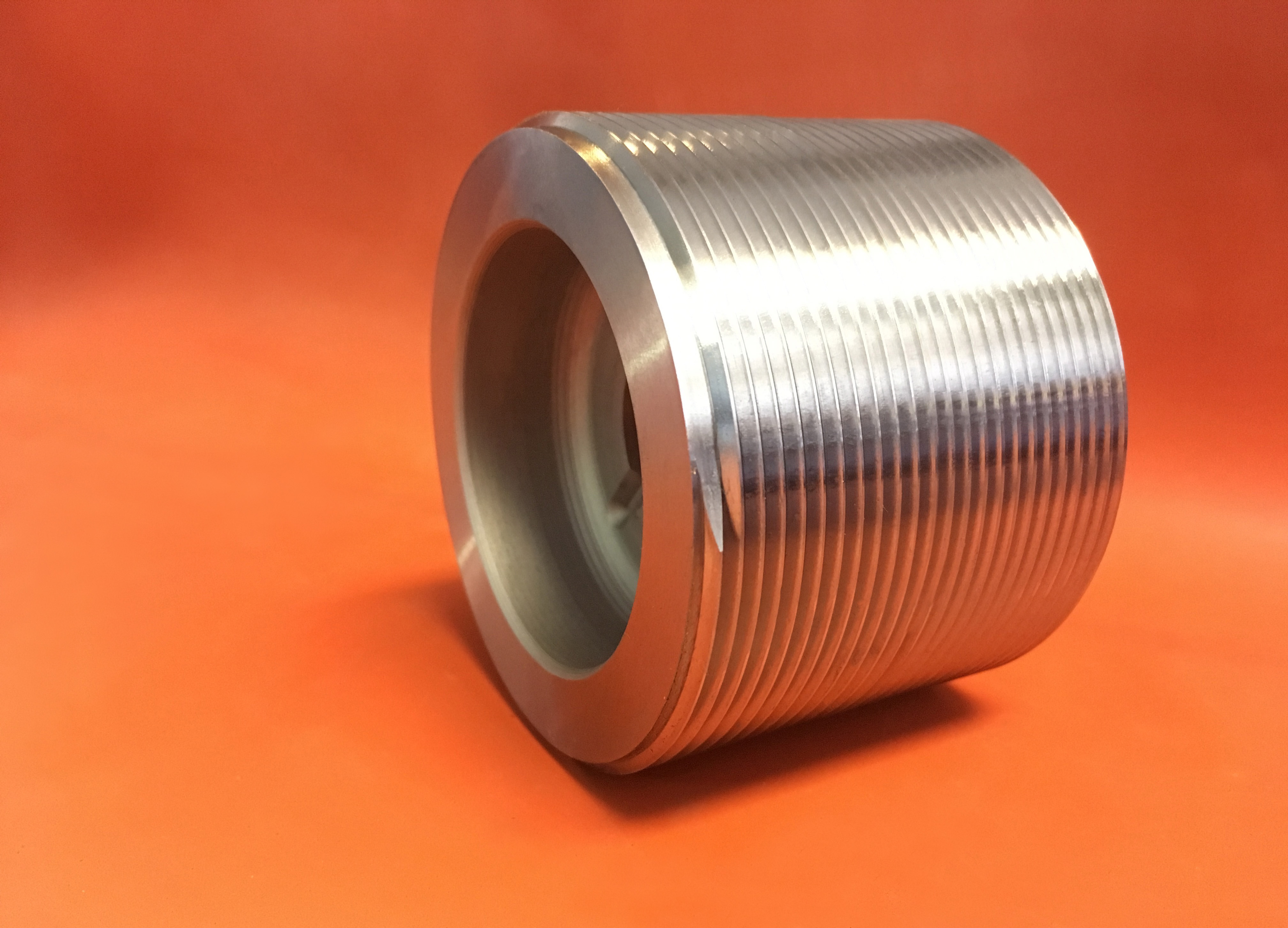 Sizes
All of our threaded gages are available in inch and metric sizes. We specialize in manufacturing non-standard gages, grinding ring gages up to 14" diameter (355.6mm) and work plug gages up to 16.25" diameter (412.7mm).
Thread Styles
For your threads, our gages are offered with unified 60 degree, 60 degree Stub, ACME, Stub ACME, NPSM, UN, UNS, BUTTRESS, or Trapezoidal threads from a coarse pitch of 2 TPI to a fine pitch of 40 TPI. Left hand threads are available.
Handles
Based on size, our GO and NOGO plug gages are available in reversible, taperlock, trilock, and ball handle styles.
Identification
As per the standards, the GO plug gages are longer than the NOGO plugs because the NOGO is not supposed to enter the part. Additionally, the NOGO ring gages have a groove around the outside and are filled with red sealer, while the GO ring gages do not have a groove and are filled with green wax.
Pre-Plate
If you need pre-plate ring, set plug, or work plug gages, we can make them to your specifications. Do not hesitate to call or email us.