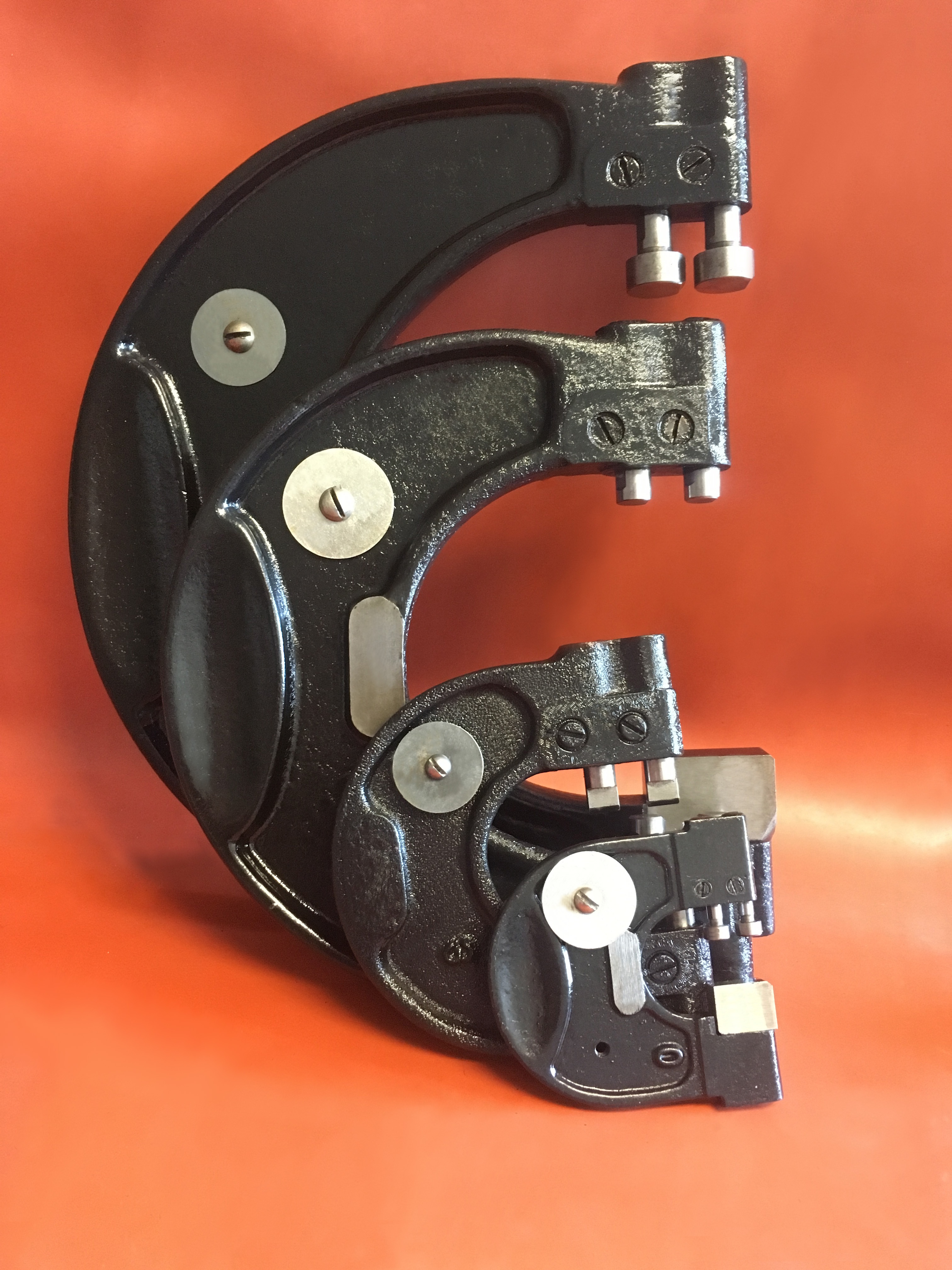 Snap Gage Sizes
Our snap gages are available in four models; A, B, C, and C Midget.
Sizes range up to 11 5/8" between anvils. Pin types are available in plain, button, square or spade styles, with double pins or a pin and anvil.
Usage
Snap Gages are useful for checking shafts that are turned or ground between ends.
Horseshoe Gage Sizes
All of our threaded gages are available in inch and metric sizes. We specialize in manufacturing non-standard horseshoe gages up to 16.25" diameter (412.7mm).
Thread Styles
For your threads, our gages are offered with unified 60 degree, 60 degree Stub, ACME, Stub ACME, NPSM, UN, UNS, BUTTRESS, or Trapezoidal threads from a coarse pitch of 2 TPI to a fine pitch of 40 TPI. Left hand threads are available.